An essential part of Elkstones living is keeping in touch with neighbours.  Living remotely from towns and the facilities that urban dwellers take for granted, added to the historic lack of investment in rural communities,  putting on events and activities to bring local people together has been an important part of retaining a community spirit in the village.
The Elkstonian Society had been preceded by the Elkstones' Community Association. However this ceased when the school closed in 1970, as there was no other building in which to hold activities. The situation was made worse by the closure of the Cock Inn – the last social hub of Elkstones – in 1976.  When Margaret and Peter Grant arrived in 1977, they saw a need to bring villagers together, particularly those living in the outlying farms.  Harnessing the support of local people whose families had farmed the land for generations, together with the more recent arrivals in the village, they set up the Elkstonian Society in 1978. Thanks to the Grants' vision, dedication and constant hard work, the society continues to this day, surviving comings and goings, the sad demise of some of the most active members and the rapid changes in society over the last half century. After many years as secretary, Margaret remains active as Treasurer, whilst the offices of Chair, Vice Chair and Secretary rotate among those who wish to see the society continue and flourish.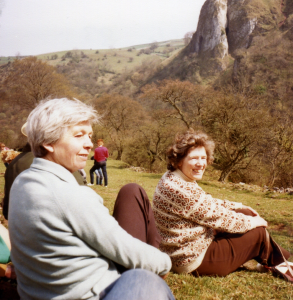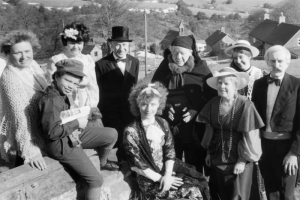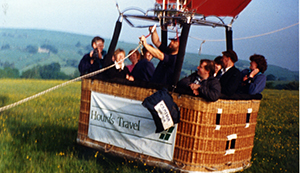 Over the years – decades in fact – the society has met monthly, initially inviting visiting speakers on a wide range of subjects, organising trips out and musical evenings, holding a sports day and setting up a Young Elkstonians' youth club.  In more recent years, events have included coffee mornings and barbecues, meals out and the more ambitious projects of writing a second book and accessing a South West Peak Partnership and the National Lottery Fund to preserve and digitise the village's historical archives – an ongoing project.
Much more about Elkstonian activities can be found in the book "Elkstones at 800" and current information about scheduled events can be found on the News and Events page.