Welcome
Welcome to the Elkstones website.
We hope you enjoy navigating the various pages and find it interesting and informative.
LATEST NEWS
Life is still very strange in Elkstones due to ongoing Covid restrictions although with the latest government announcements it seems as though, hopefully, there is light at the end of this very long tunnel. Thankfully many villagers have now had their vaccinations and we are looking forward to socialising again in the near future. In the meantime don't  forget that if you live in Elkstones and need any help with shopping, collecting prescriptions etc or just fancy a chat  please email elkstonians@gmail.com and we will try and arrange help.
A message from Father David…
We are planning to resume services in the benefice in our church buildings (if all goes to plan and we can comply with guidance) and this should start on Palm Sunday in time for Easter.  The first service at Elkstones is planned to be on 9th of April but we'll still be operating at a much-reduced capacity as a result of the need for social distancing, hence will need a booking in system – and we have reverting to online services as a back-up plan (for example if there are elevated cases of Covid in the area or key people have to self-isolate). If you would like to attend please contact our church warden, Reg Meakin 304295.
Thanks go to Rob Faulkner for compiling the Graves section of the Archives to be found on this website.  This has been a real labour of love as many graves are so badly damaged they have been difficult to decipher. We hope this and other areas of the website will be enjoyed by many.  We really value your feedback elkstonians@gmail.com
The March/ April 2021 Newsletter is available on the Newsletter Page.
For updated news on Church services please visit the Church Page
The Village and Community Magazine is now only available digitally on this link
This website has been developed primarily to house the village archives a collection of photographs, documents and artefacts which have been assembled over decades and stored in various homes and buildings but, until now, unable to be accessed by the general public.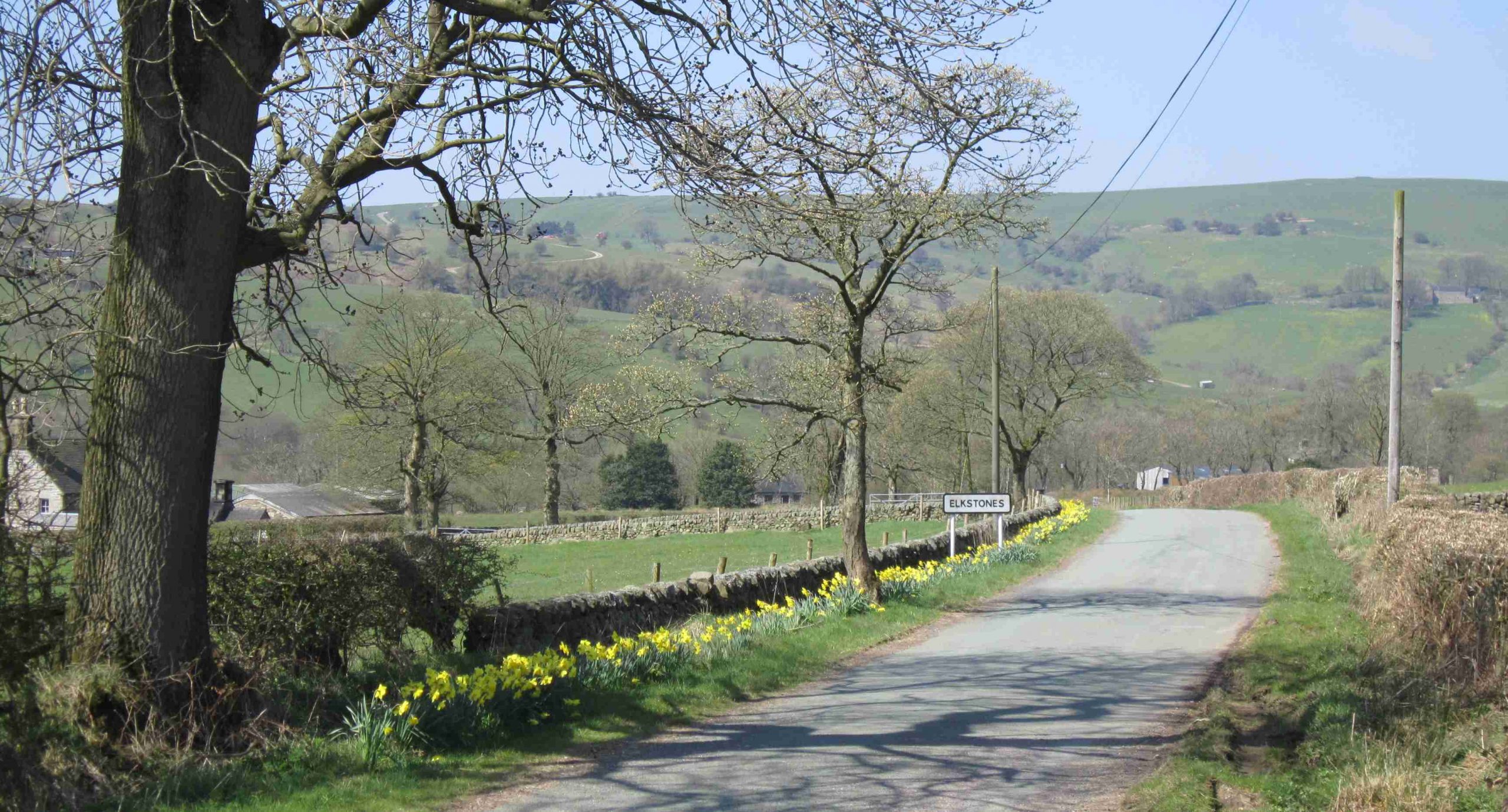 With financial support from the South West Peak Partnership, Heritage Lottery, fundraising events and generous donations of money and time from local well-wishers, we have scanned and collated the known history of Elkstones from prehistoric times to the present day.
We have used this opportunity to also detail Elkstones' life in 2020 and beyond.  Regular updates will keep residents and interested visitors informed.  As this is very much a work in progress, please be patient with any initial glitches and contact us with useful information or comments (Elkstonians@gmail.com)
Elkstones Defibrillator
The defibrillator is situated on the side of Susan Cottage, next to Grove House opposite the notice board in Upper Elkstone by kind permission of Peter and Susan Svendsen.
The defib has been provided by the Parish Council along with the one in Warslow which is situated in the old phone box.
If you need to use the defibrillator….
Dial 999 as soon as you can.
If someone is having a cardiac arrest emergency services will advise you to commence CPR and use the defib until the ambulance or First Responder arrives.
The code for the box is C1.
When box is opened remove the bag containing the defib and take it to wherever it needs to be used. 
It is not necessary to have training before using the defib as once the "on" button is pressed the defib will give spoken instructions.
It will not work unless the patient shows no response and their heart has stopped.
It cannot be used incorrectly.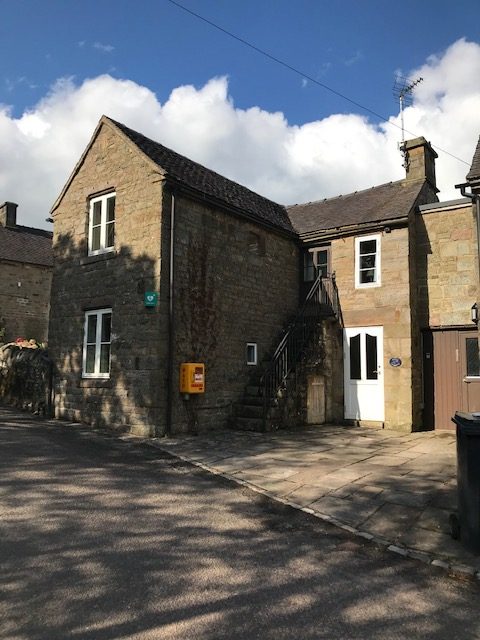 Finally, and very importantly, if you are reading this in some confusion, you need to be aware that we are not the Elkstone in Gloucestershire, though we have cordial links with that village.
Their website address is www.elkstonevillage.com
Please say hello from us.